Coping with Separation
or Divorce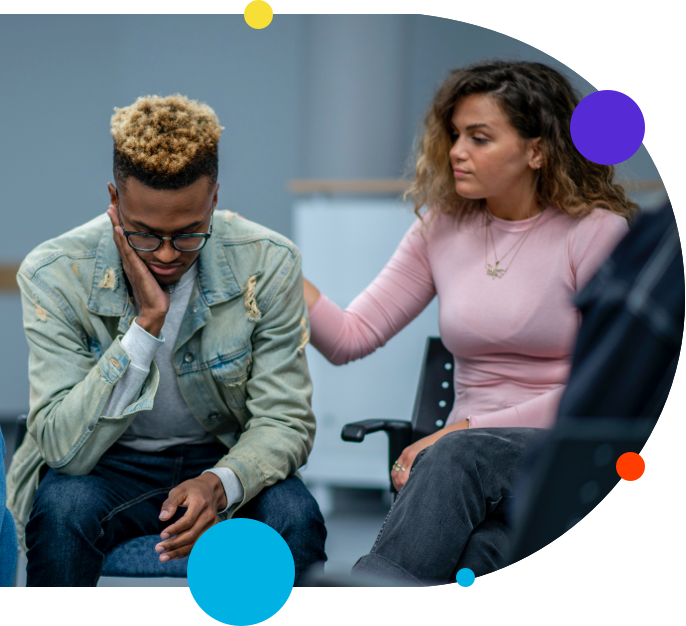 Coping with Divorce
Supporting Children Experiencing Parental Separation or Divorce
For many children, the pain of loss that comes with a divorce is comparable to a death. However, with the proper support from the adults in their lives, children can learn how to cope.
How does divorce affect children?
A divorce alters a child's sense of their family unit, the first group of support and love that they know. Children can feel guilt and believe that they are to blame for the split of their parents. Divorce turns a child's world upside down by shaking up its main source of stability. Children may have trouble understanding the introduction of stepfamilies or new partners and may need help adjusting to this new sense of family.
Divorce and the trauma that comes with it can increase the risk for learning, emotional and behavioral issues, physical health problems, aggression and substance and alcohol abuse. Long-term effects of divorce on a child can continue to surface for decades to come.
How can you help?
It is important to let the child know that they are not alone. You need to work with a child to help them learn how to express feelings around the topic of divorce and grief. Age-appropriate curriculum is essential, as children in different age groups will feel and process quite differently.
How does Rainbows provide support?
Rainbows for All Children has helped more than 3.5 million youth over the past 38 years, and continues to serve all children, regardless of age, race, gender or financial ability. If you know a child grieving from a loss, click here to find Rainbows programming near you. The Rainbows program is free for all participants anywhere in the world that groups meet.
By joining the Rainbows community as a facilitator or a participant, you gain access to an effective and engaging curriculum, a community of peers for those experiencing a loss, and materials and training to help facilitators prepare. Sign up today, and begin your process as a facilitator with Rainbows for All Children.
Helpful Resources for Separation/Divorce
Articles and Educational Brochures
Categories
Find More Resources
We provide resources for all forms of grief.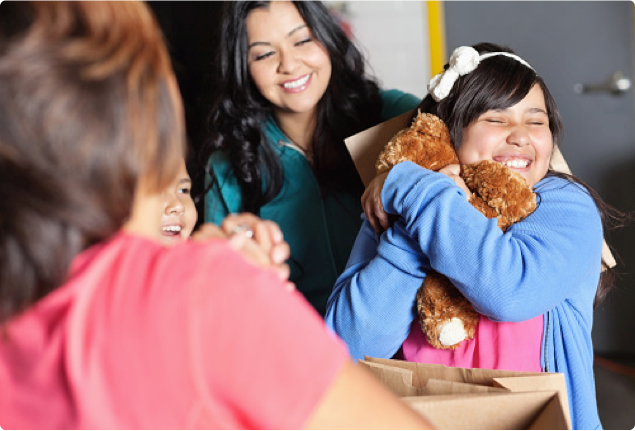 Death
Of all the children in America, around 15% will experience the death of a family member or sibling. Even though death is ultimately a fact of life, it can be hard for anyone to experience this kind of loss, let alone a child.
Separation/Divorce
There are about 1.25 million divorces per year in the United States. Of all U.S. children, 50% will witness the breakup of their parents' marriage, and almost 50% of those children will also see the breakup of a parent's second marriage.
Incarceration
One in 28 children will have a parent become incarcerated before their 18th birthday. Approximately half of children with incarcerated parents are younger than 10 years old.
Deportation
When a parent, caregiver or sibling is deported, or even when there is the threat of deportation, the whole family suffers.
Military Deployment
Parental deployment is a form of loss that 3% of American children experience. This can be a very difficult adjustment for children, who may not be able to see or speak to that parent regularly, and may also experience a great deal of stress when worried about their parent or guardian's safety.
Significant Illness
A child coping with the significant illness of a parent, caregiver or sibling can face many challenges.
Community Crisis
Community crises, such as natural disasters, pandemics or political unrest, cause confusing emotions for children. Rainbows' programs can help children navigate difficult times and provide a sense of stability.
Find A Support Group
Rainbows' programs help children grieving the loss
of a parent or guardian due to death, divorce/separation,
deployment, deportation, incarceration or trauma.