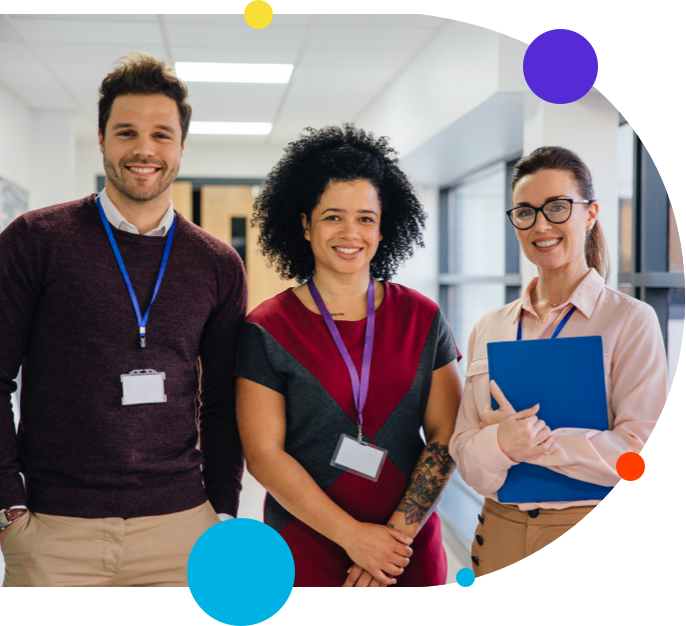 Become a Facilitator
Rainbows provides online training and evidence-based curricula to any volunteer over the age of 18 with a clean background check to be able to facilitate support groups at a community-based site. Trained Facilitators
How Facilitators Provide Support
About Facilitators
What is a Facilitator?
Rainbows Facilitators engage in ongoing training and interaction with the Rainbows community and actively facilitate programs for children in face-to-face peer group settings.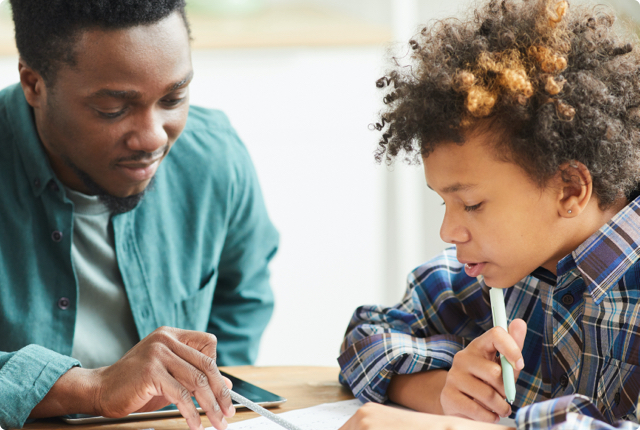 Responsibilities
Attend training and use high-quality curriculum to teach programs.

Keep your Facilitator Dashboard current, especially the "My Profile" and "My Site" pages.

Complete Rainbows group assessments. Many of our grants require Rainbows for All Children to submit detailed demographic information on programs to continue funding. Administer pre- and post-assessments to the participants in your group and their parents/guardians for at least one group/year.

Application Process
Facilitators must be connected with an appropriate site to hold the group sessions. Sites that may endorse a facilitator are:
Schools (preschool, grammar, high school, university, etc.)
Faith-based organizations
Local community or recreation centers
Community organizations (YMCA, YWCA, Boy Scouts, Girl Scouts, etc.)
Private practices of licensed mental health professionals
Once an application is accepted, and a background check is passed, volunteers will be able to order the online training and facilitator manual. Each facilitator must have their own profile in order to receive their certificate of completion and to be able to facilitate groups.
Training
The online Facilitator Training is compiled of various learning methods, including interactive exercises, quizzes and videos. The training takes approximately 8 hours to complete, and facilitators will have 24/7 access to the training for as long as are actively running groups. To receive certificate of completion, must attempt to answer all questions in the modules that have quizzes. After completing their training, Facilitators will be granted access to the Facilitator Resource Center, where webinars, Facilitator forums, supplemental materials and other resource tools are available. Price $160
Curriculum
Rainbows Facilitators should use the Facilitator Manual to plan their group sessions. Facilitators may adjust lessons to groups as necessary. Facilitators may need to purchase additional supplies for their group(s). These materials can be purchased in our online store with a credit card, or Facilitators may find them elsewhere on their own.
Rainbows Facilitators must be able to promote and fill groups on their own. They may use our logo if they create a brochure or modify our own marketing materials. Facilitators may also use the Marketing Toolkit found in the online Facilitator Resource Center.
Time Commitment
We understand that as a volunteer, you are becoming a Facilitator out of a desire to help children in need. Your time is valuable, so we have broken down the approximate time commitment of running one Rainbows group:
Online Facilitator Training: 8 hours
Planning group sessions: up to 12–14 hours (1 hour of planning per week)
Group sessions: up to 12–14 hours (up to 1 hour sessions per week)
Assessments: 1–4 hours (depending on the size of your group)
Total: 30–40 hours
Times may vary depending on the individual, group size, and group session run times.
NOTE: you only have to complete the training one time, so after the initial group, the time commitment is less.
Your Information
Facilitator Application

Donate
Positive Impact On Kids Life