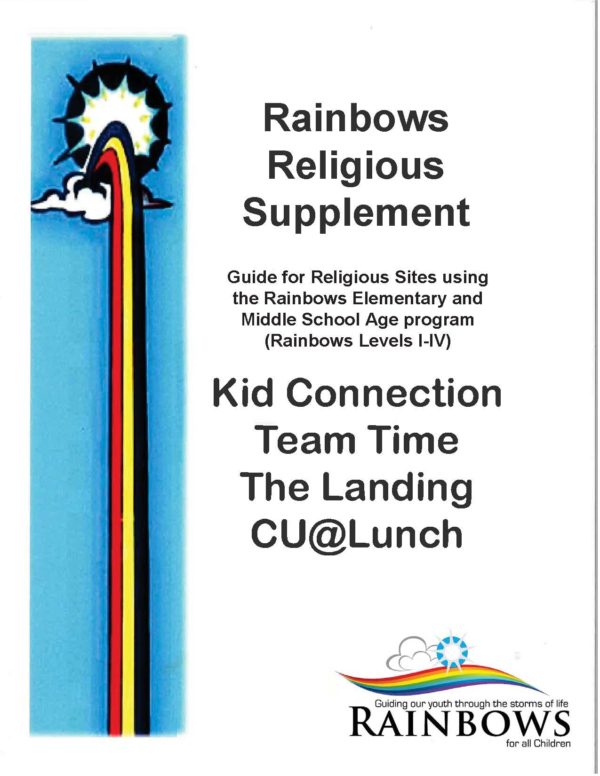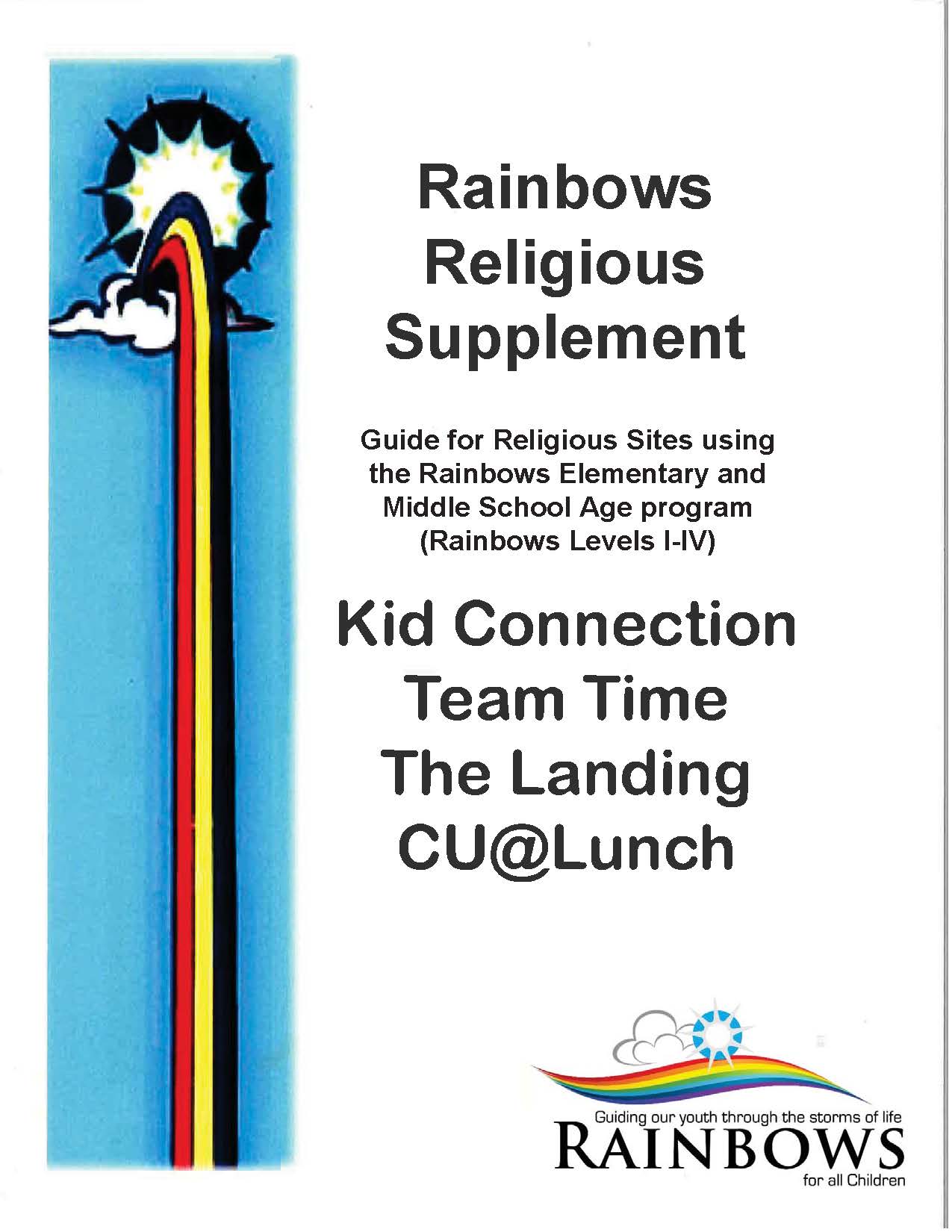 Religious Supplement (Electronic Copy)
$15.00
Overview
This 67-page booklet is for sites who wish to incorporate a religious component into their meetings.
Product Description
The Religious Supplement is tailored to the program for Rainbows Levels I-IV in the Facilitator Manual and corresponding workbooks. You only need to purchase one copy per site to be downloaded and printed as needed.
Over half of all children living in the U.S. will experience the absence of a family member during their childhood. See how you can be a part of our mission to support these children as they experience grief.