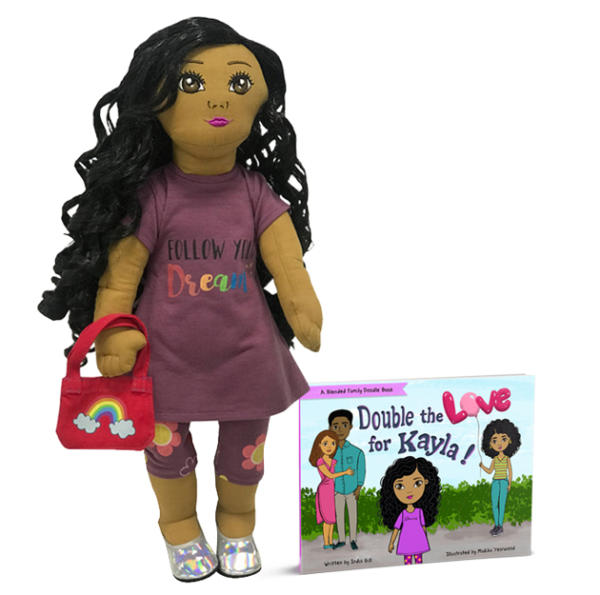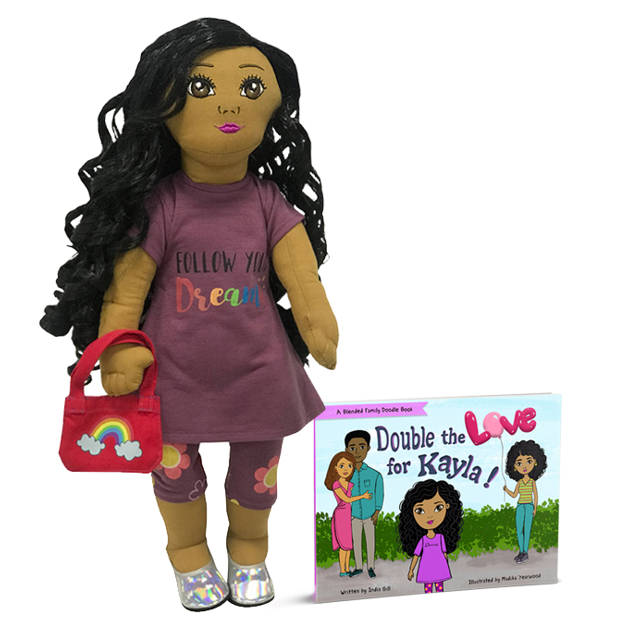 Kayla Doll and Activity Book Bundle for Stepfamilies
Overview
***This bundle is only available through karisdollcollection.com. The list price is $54.99. You can order the bundle through their website using the special RFAC discount code RAINBOWS30 for a 30% discount!
Kayla is the perfect friend to help children who are adjusting to living in a blended family. Despite not having both of her parents in the same home, there are many benefits. Join Kayla on her journey as she learns how to adapt to new changes, overcome adversity, and gains double the love from more family members!
Product Description
Surface Material: 90% polyester fiber, 10% cotton
Filling: 95% polyester fiber, 5% plastic stiffener
Wig: 100% polyester fiber
Height: 18 inches
Plush toy and doodle book bundle
Click here to visit the Karis Doll Collection website and place an order
Over half of all children living in the U.S. will experience the absence of a family member during their childhood. See how you can be a part of our mission to support these children as they experience grief.